VALENCIA, Cagdianao, Dinagat Islands--What started as a fish culture project for seasonal fishermen has now benefited multiple livelihood associations with hundreds of members from the host and neighboring barangays of Cagdianao Mining Corporation (CMC).
The Bangus Culture Project of Bayanihan Nickel Fisherfolks Association (BNFA) was rolled out in June this year, with Nickel Asia Corporation affiliate CMC providing the seed money of P625,501.
With the company's technical assistance, BNFA used the capital to purchase 16,000 Bangus fingerlings, fishnet weaving, bamboo fish cage, floater, and other equipment to get the project off the ground.
BNFA members took turns tending to their Bangus fish cage, located in Sitio Buloc-buloc, Brgy. Bayanihan, Libjo municipality.
Five months later, the project yielded a whopping 1,400 kilos of Bangus during a two-day harvest by BNFA members last November 8 and 9.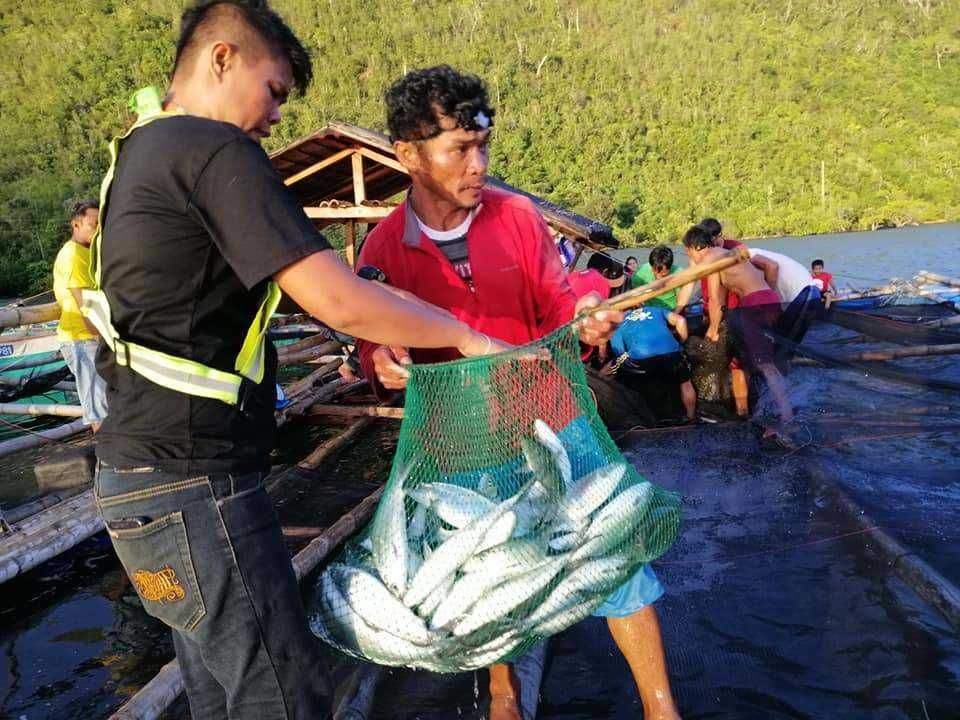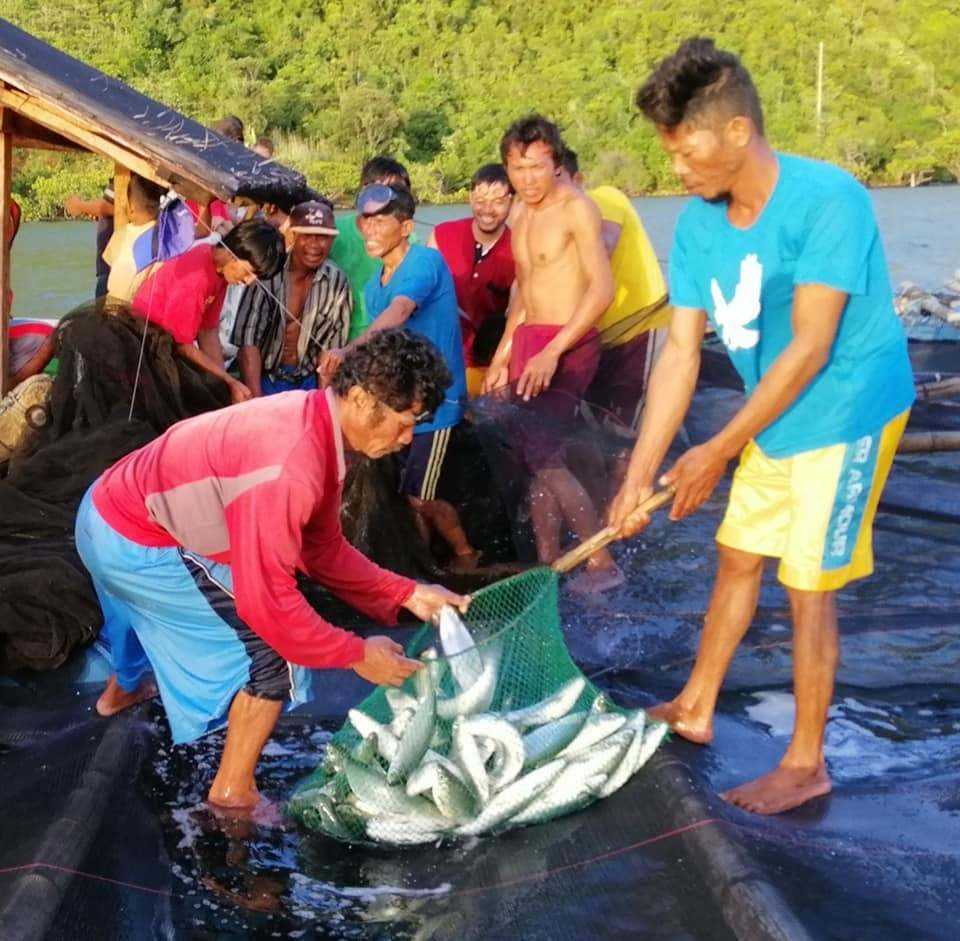 Seeing the readily-available nutritious marine supply, CMC bought some 125 kilos for the consumption of its own personnel at the camp site.
The benefits did not stop flowing into BNFA's coffers, as other company-assisted People's Organizations (POs) are also seeking to cash in by coming up their own value-adding food processing.
In partnership with the Bureau of Fisheries and Aquatic Resources in Caraga Region (BFAR-13), CMC facilitated a two-day training on Bangus Bottling and Deboning for women-led livelihood groups on November 14-15.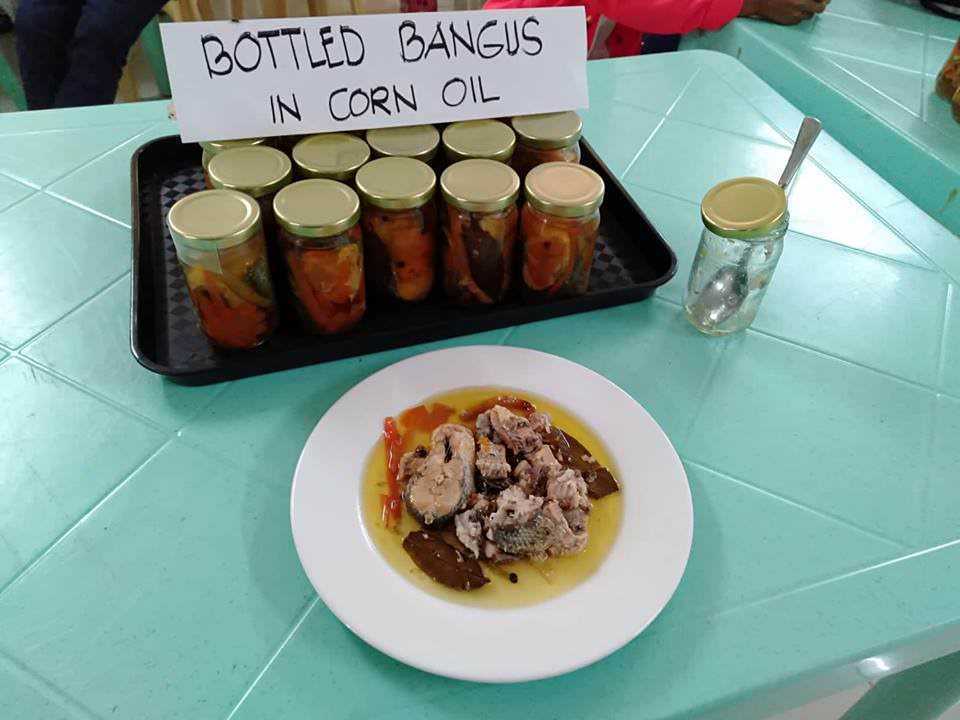 Trainees from from Kabuhayan ng Kababaihan sa Bal-iwan (KKB), Cabiton-an Dainty Foods (CDF), as well as the female members of BNFA this month, are expected to take advantage of their newly-found food processing skills to add more value to BNFA's Bangus stocks.
This in turn provides BNFA with ready buyers and prevent any potential spoilage.
Mary Jean Flores, one of the trainees, underscored the immense importance of the food processing training to the village's fisherfolks.
"Grabe gyod ka importante ang among nakat-onan sa training, nga pwede diay ma preserve ang isa ug mabaligya nga mas mahal kung i-process ang isda. Dako ang potensyal nga maka kwarta mi kung ibotelya ang isda kay mas lami ug mas dugay madaot (The training was really important because we learned preservation techniques that adds value to the fish. There is a big potential to earn big in bottling because you add more flavor to the product and it has longer shelf life)," said Mary Jean Flores, one of the trainees.