During the year in review, we achieved the second highest level of production and sales in our history. As well, we continue to be recognized as a prime example of responsible mining.
Our Rio Tuba operation in southern Palawan was awarded the Presidential Mineral Industry Award in the surface mining category, the highest recognition of environmental excellence in our country, while our associate company, Coral Bay Nickel Corporation, received the same award in the category of mineral processing. Our Cagdianao and Hinatuan operations also received Platinum awards, the second highest environmental award. These awards were given during the 65th Annual National Mine and Safety Conference in November, 2018.
In March 2019, we were delighted to learn that the Department of Environment and Natural Resources again nominated our Rio Tuba operation to represent the country in the second ASEAN Mineral Awards for Best Practices in Sustainable Mineral Development. It will be recalled that Rio Tuba won such award in 2017 during the inaugural year of the launching of such awards, as adjudged by the various ASEAN mining ministers. We look forward to the results in November 2019.
Operating Results
Our four operating subsidiaries achieved total sales of 19.3 million wet metric tons (WMT) of nickel ore, an increase of over 9% compared to the prior year's 17.7 million WMT. The higher volume was achieved in large part due to the performance of our Taganito operation, the largest in the country, which reached a record 8.8 million WMT of sales compared to 7.6 million WMT in the prior year, and to our Cagdianao operation with sales of 2.6 million WMT, also the highest ever achieved, compared to 1.8 million WMT a year ago.
Exports of saprolite ore to our Chinese and Japanese customers increased to 10.3 million WMT compared to 9.0 million WMT while exports of limonite ore increased to 1.2 million WMT from 653 thousand WMT. Our Rio Tuba and Taganito operations also sold 7.8 million WMT of low-grade limonite ore to our associate companies, Coral Bay and Taganito HPAL, respectively, which operate high-pressure acid leach (HPAL) processing plants adjacent to those mines. This compares to 8.1 million WMT in the prior year. The drop was the result of remedial work required at the Taganito HPAL plant, which was completed during the year in review.

Our attributable net income for the year increased by 9% to P3.0 billion compared to P2.8 billion in the prior year.
With respect to prices, we averaged USD 22.65 per WMT for our saprolite exports of primarily medium grade ore as against USD 25.32 per WMT in the prior year, an 11% drop. The lower price was the result of increased ore exports from Indonesia due to the reversal in January 2017 of its export ore ban. The price of our limonite exports, principally of the high iron variety, remained largely unchanged at around USD 12.00 per WMT.
In contrast, the average price of our sales of limonite ore to the HPAL plants, which are linked to nickel prices quoted in the London Metal Exchange (LME), increased from USD 4.67 per pound of payable nickel in the prior year to USD 5.95 per pound. The higher price resulted from a deficit in global nickel supply for the third year in a row, leading to a substantial drawdown of inventories of refined metal in commodity exchange warehouses. It should be mentioned that the LME nickel price increased to an average USD 6.85 per pound in June 2018, the highest monthly average since December 2014. Although a price correction took place in the second half of the year, the 2018 average LME price of close to USD 6.00 per pound compares favorably with the prior year's average of USD 4.72 per pound.
On a combined per WMT basis, we averaged USD 16.86 in 2018, marginally higher than the prior year's USD 16.17.
Higher overall sales volumes and a more favorable average exchange rate of PHP 53.00 per US dollar compared to PHP 50.42 in 2017 resulted in an increase in our consolidated revenues to PHP 18.6 billion from PHP 15.7 billion in the prior year. As a result of better LME nickel prices as well as cobalt prices, which is contained in small quantities in our ore but recoverable by the HPAL plants, our revenues from sales of ore to the plants contributed 24% to total revenues as against 14% in the prior year despite a reduced volume of sales.
Included in our revenues for the year in review are services and other activities performed by our Rio Tuba and Taganito operations to the HPAL plants of PHP 650.1 million compared to PHP 630.1 million in the prior year, and sales of power from our 86.29%-owned renewable energy subsidiary, Emerging Power Inc. (EPI), and our Surigao diesel power plant of PHP 256.0 million compared to PHP 212.2 million.
Our attributable net income for the year increased by 9% to PHP 3.0 billion compared to PHP 2.8 billion in the prior year. Included in our income is our share of the earnings of the Coral Bay and Taganito HPAL plants corresponding to our 10% equity in each, which amounted to PHP 348.2 million compared to PHP 198.0 million in 2017. Also included is an impairment of PHP 444.3 million by EPI, representing uncollected advances to its original EPC contractor for the Subic solar project.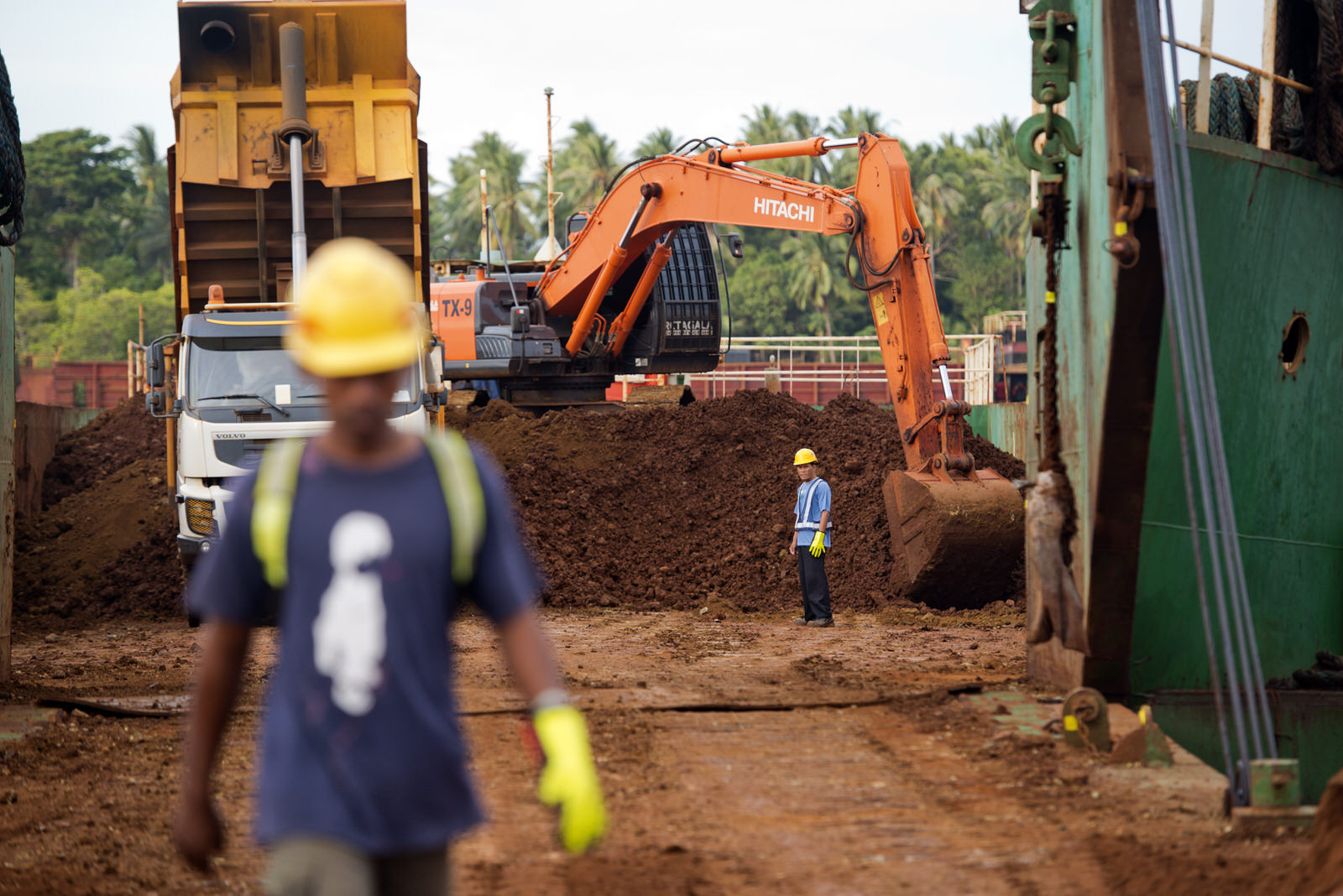 Dividends
On the basis of the results for the year in review, on March 14, 2019 the Board of Directors approved a regular cash dividend of PHP 0.07 per share. The cash dividend in the amount of PHP 957.2 million was paid on April 12, 2019 to shareholders of record as of March 28, 2019.
In the prior year, a regular cash dividend of PHP 0.12 per share was declared by the Board of Directors on March 14, 2018. The cash dividend in the amount of PHP 912.4 million was paid on April 10, 2018 to shareholders of record as of March 28, 2018.
A special cash dividend of PHP 0.30 per share was also declared on August 28, 2018. Such dividend amounting to PHP 2.3 billion was paid on September 27, 2018 to shareholders of record as of September 11, 2018. During the same meeting of the Board of Directors, a stock dividend corresponding to 80% of outstanding shares was declared and issued on November 20, 2018 to shareholders of record as of October 23, 2018. The amount of the stock dividend was PHP 3.0 billion.
It should be noted that since our Company became publicly listed in 2010, this is the fourth year that we have declared special cash dividends beyond our policy of paying a regular yearly cash dividend corresponding to about 30% of our yearly income, and likewise the fifth time that we have issued stock dividends.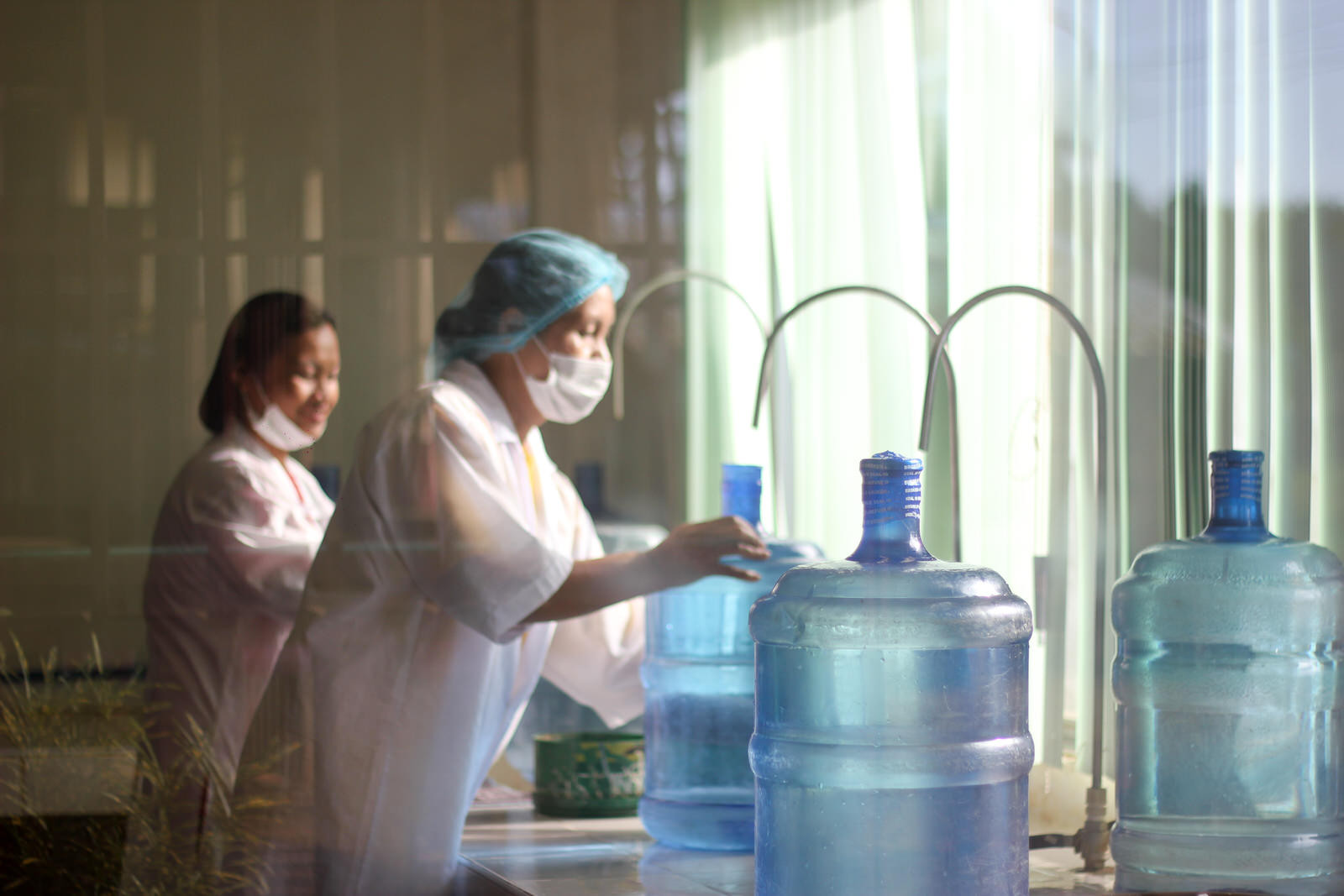 Economic and Social Contribution
In 2018, our Company and operating mining subsidiaries paid total taxes and fees, both to the national and local government units, of PHP 4.9 billion, including corporate income taxes of PHP 2.0 billion. The corresponding figures for the prior were PHP 3.7 billion and PHP 1.7 billion, respectively. It should be noted that effective January 2018, the excise tax applied to gross revenues of our four operating mining subsidiaries increased from 2% to 4%. Total excise taxes paid in 2018 amounted of PHP 709.7 compared to PHP 297.9 in the prior year.
With respect to social expenditures under our subsidiaries' Social Development Management Programs, PHP 160.7 million was spent in 2018 primarily on infrastructure, livelihood projects, health care and educational programs within the host communities of our operations. Additionally, we spent PHP 75.2 million on various CSR programs during the year in review.
In 2018, on average we employed 8,235 individuals, both full-time and through a number of contractors that we use for various aspects of our operations.
Details of our social, environmental, safety and health programs are contained in a Sustainability Report that is integrated to this Annual Report and prepared under global sustainability guidelines – G4.
Our mining subsidiaries continue to participate in the Extractive Industries Transparency Initiative (EITI) process by reporting annually on all taxes and fees paid as well as social expenditures and environmental funds. EITI is a global standard to promote transparency in the management of natural resources, particularly in the payment and receipt of taxes and fees from the extractive sector. In April 2018, our Taganito operation received from EITI Philippines a Transparency Award – Excellence in Reporting, in the metallic category. Our Rio Tuba operation also received a similar award in the non-metallic category relating to its limestone quarry.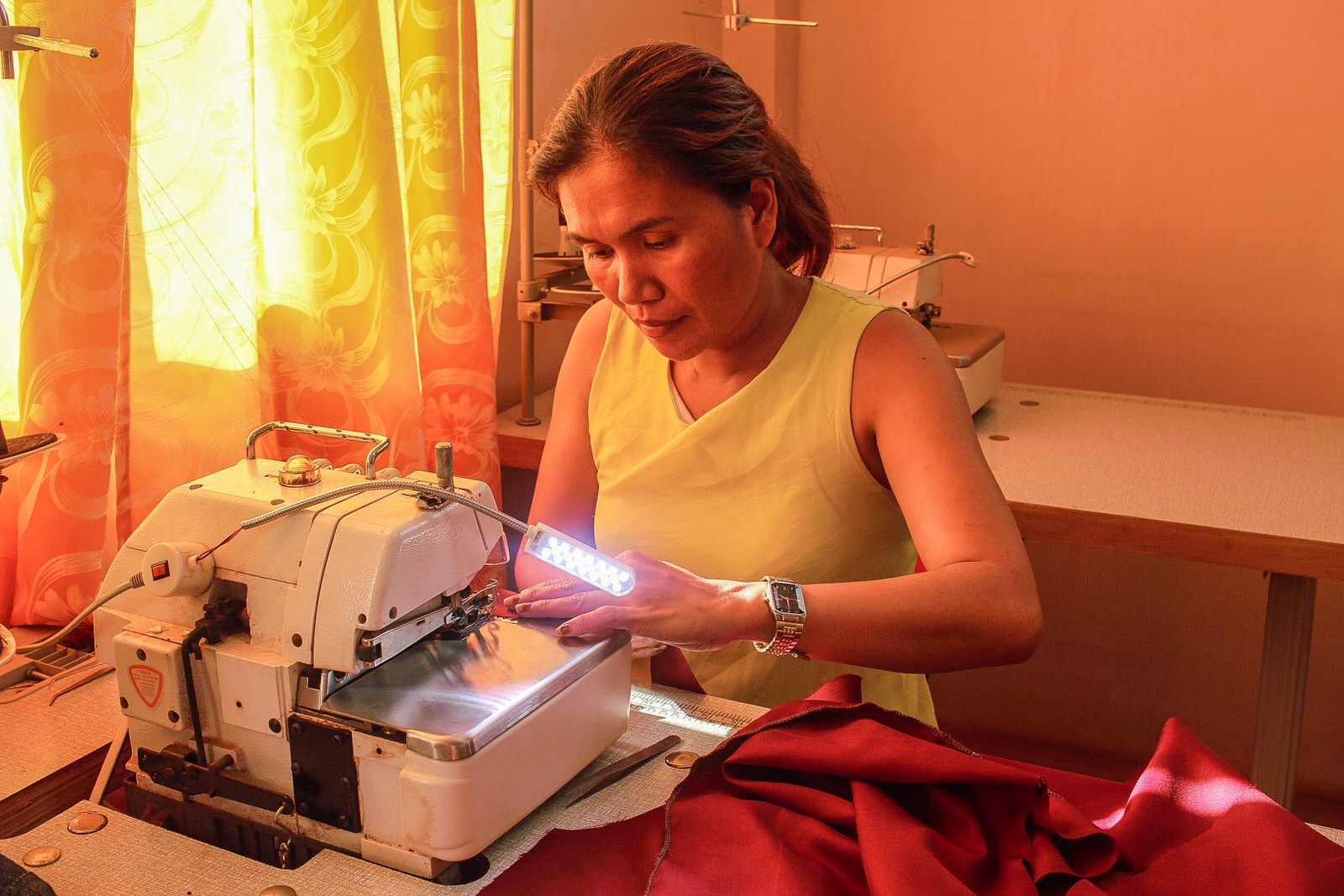 Renewable Energy
Our renewable energy subsidiary, EPI, has a number of Renewable Energy Service Contracts, principally a 100 MW solar and a 50 MW wind service contract under Jobin-SQM, Inc. (JSI - 100% owned), located in Subic Bay Freeport; two geothermal service contracts under Biliran Geothermal, Inc. (BGI - 60% owned), in the province of Biliran; and a geothermal service contract under Montelago Geothermal Power Corp. (MGPC - 100% owned) in Mindoro Oriental.
JSI continues to sell power from its existing 32 megawatt (MW) solar facility to the Wholesale Electricity Spot Market (WESM). In 2018, the solar facility produced 42,986 megawatt hours (MWh) of electricity which was sold at an average price of PHP 3.88/kWh. The low level of production, as compared to the expected production of about 48,000 MWh, was due to technical issues that occurred at the facility that have since been addressed. As we continue our efforts to obtain Power Sales Agreements for the project, development work will recommence on an additional 20 MW of capacity in 2019. This is in light of the significant drop in solar development costs, positive expectations for WESM prices driven by strong economic growth, supply constraints, and inflationary pressures on traditional fuels such as oil and coal, and the objective of benefiting from economies of scale.
Discussions with our joint venture partner, Biliran Geothermal Holdings, Inc. (BGHI), about the future of the Biliran geothermal project are ongoing. Meanwhile, discussions with potential joint venture partners to drill the northern part of the Montelago geothermal field are likewise ongoing.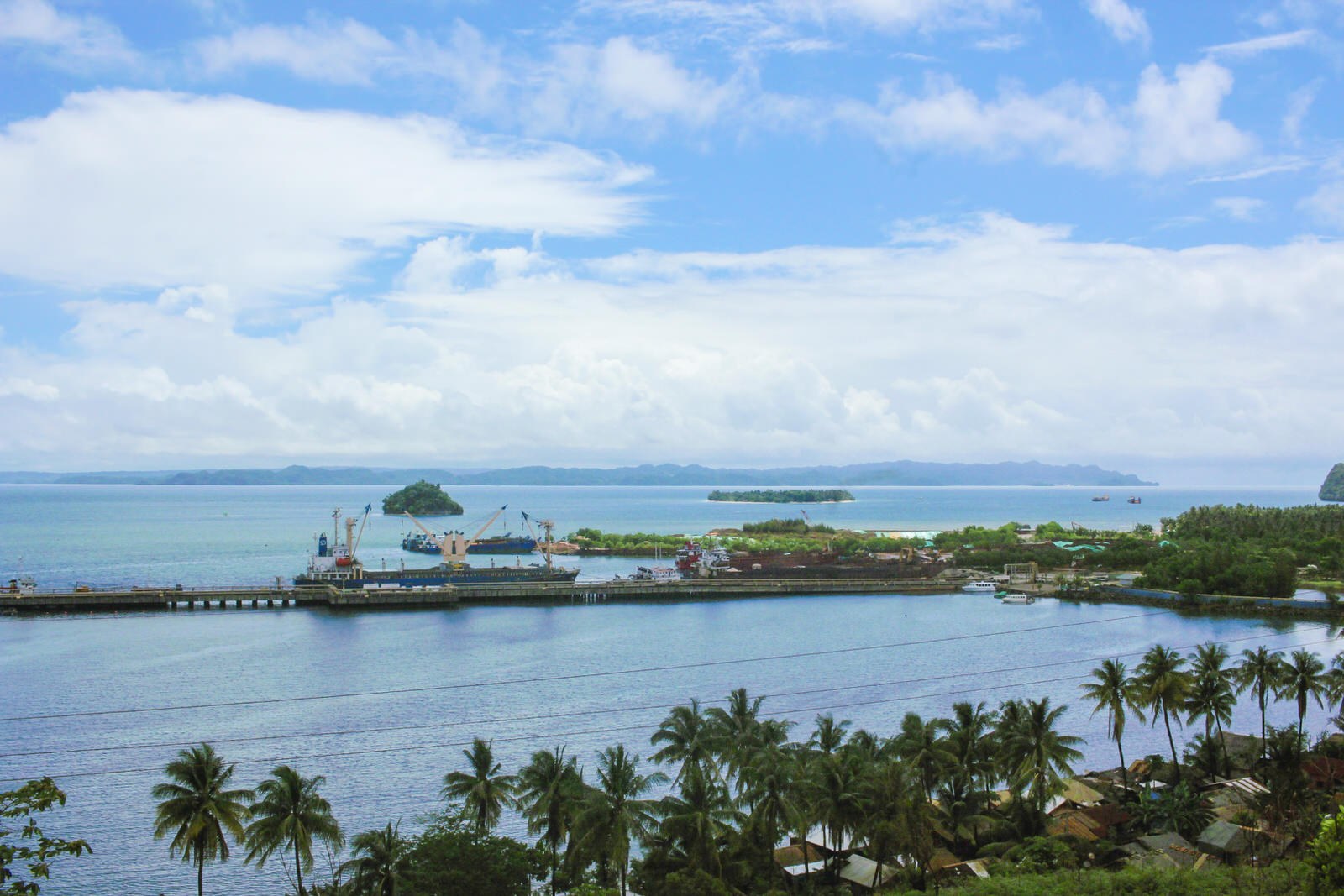 Outlook
We are seeing two increasingly distinct markets for our ore. The first is our traditional exports to ferronickel and NPI customers, used in the manufacture of stainless steel. To a large extent, the price of our ore for this market, typically on a negotiated dollar per WMT basis, is determined on the basis of availability of ore. For as long as Indonesia continues to export at current volumes, soft prices can be expected.
The second represents our sales of limonite ore to our HPAL plant associates, who produce a nickel-cobalt sulfide for further treatment in Japan into refined nickel and products suitable for the growing battery market. These sales are priced on the basis of quoted LME prices which, unlike export ore prices, have been trending up.
All indications point to firmer LME nickel prices in the years ahead due to continuing supply deficits driven by increasing demand, not only for stainless steel, but more importantly, for batteries primarily for the electric vehicle (EV) market. While the latter currently accounts for about 6% of total demand, it is widely acknowledged to be the next growth area for the metal given the expected growth in the EV market and the increasing proportion of nickel used in batteries for such market.
Supply, on the other hand, remains constricted, particularly from sulfide ore deposits that can result in products suitable for batteries but which require considerable capital investment and long lead times to develop. With respect to laterite ore, HPAL plants are required to produce suitable products for further treatment to nickel sulfates required in batteries. While there are some indications of new HPAL plants being considered, these plants also require considerable capital investment with long lead times and are technically challenging. NPI production, on the other hand, which has seen good growth as a result of plants built in Indonesia, cannot be used for the production of nickel sulfate required for batteries at this time due to financial considerations.
We see interesting times ahead for nickel and expect that our supply of ore to the HPAL plants coupled with our equity investments will play a significantly larger role in our business going forward. We continue to explore further opportunities to increase our participation in this sector.
Acknowledgment
We pay special tribute to Manuel B. Zamora, Jr., one of our founders, who retired as Chairman of the Board during the year in review. From the start of our first operation, Rio Tuba, in the 1970s, he has guided the growth of our Company over a long period of time. We thank him for his many years of dedication and perseverance, and his steadfast commitment to the principles of responsible mining that has become an integral part of our corporate culture. Upon his retirement, he was appointed by the Board of Directors as Chairman Emeritus.
We commend our team of officers, managers, supervisors and rank-and-file for a good performance during the year in review, and in particular those involved in our Taganito and Cagdianao operations for producing record results. We also thank our team for their continued dedication to the principles of sustainable development in all facets of our operations.
Finally, we are grateful to our Directors for their continued guidance throughout the year and to our shareholders for their continuing support.