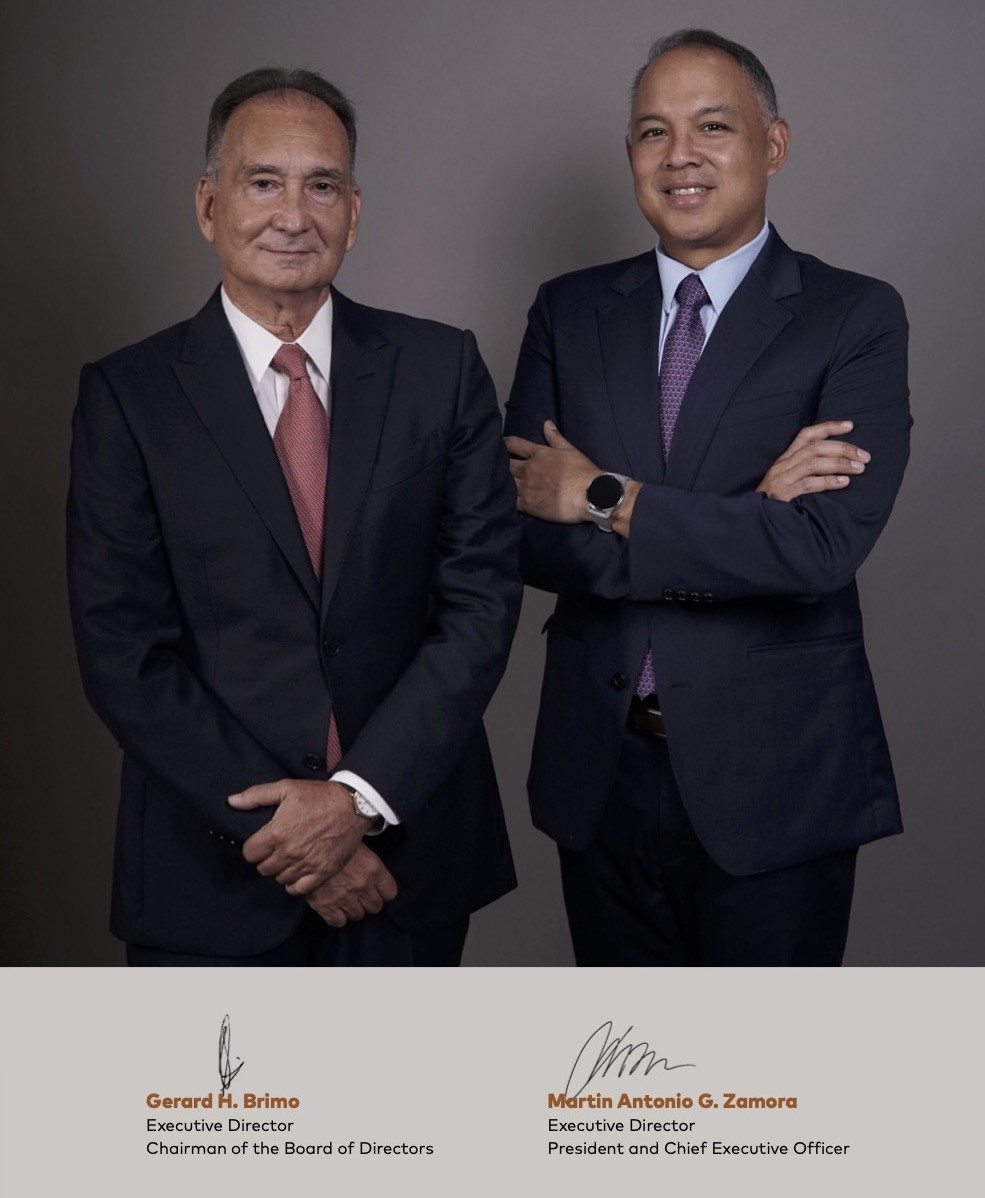 In November, the Board of Directors approved this new Vision statement for the Company. More than just a simple revision of the old statement, this one heralds the changes that our Company is today undergoing as we formalize our ESG process - changes that we believe will enable us to be at the forefront of true sustainable development of our country's natural resources and, in the process, emerge an even more stable and successful company.
ESG at Our Core

In 2020, we revealed that the Company had chosen to embark on a formal ESG process. Part of the process was recognizing that the values driving ESG have in fact been at the core of our own values at NAC, exemplified by our practices and processes. We began assessing ourselves against the Global Reporting Initiative (GRI) standards in 2014 while keeping in step with yearly updates, and have made this public by incorporating a Sustainability Report in our Annual Reports - one of the first in the local mining industry to do so. Transparency and accountability to our stakeholders has always been important to us.
In November of 2021, we took this a step further, when our Board of Directors approved incorporating reference to ESG into our Vision statement. We had no reason to be reticent about this: we are what we are today because our communities, our people and our partners have no doubt that wherever we operate, lives change for the better. The town of Bataraza in Palawan that hosts our Rio Tuba operation, which used to be a fourth-class municipality is now first class and the richest municipality in the entire MIMAROPA region, while the town of Claver in Surigao del Norte, where our Taganito operation is located, is on the cusp of becoming a city.
This has been our track record for over half a century.
To put substance behind the new Vision statement, Management identified key commitments under the three ESG pillars.
Under the first pillar, Environment, we committed to be part of the global effort to achieve sustainability through achieving net
zero carbon, a Net Positive Biodiversity Impact, and a Net Positive Water Impact. Under the Social pillar, we committed to ensuring Good Health and Well-being of our employees, to providing Equal Opportunity at all levels and across all backgrounds, and to establishing Sustainable Communities after mine conversion. Finally, under the Governance pillar, we have chosen to commit to an Inclusive Leadership and Management, to establish a Strong Organizational Culture, and to institute a Robust and Comprehensive Risk Management System.
We are just at the beginning of our ESG journey.
Establishing Our OneNAC Vision
As part of the process of crafting a new Vision statement for the Company, Management also put together a OneNAC Vision that set out two clear targets for the year 2025: to be the premier ESG investment in the Philippines and to be among the Top 25 PSE-listed companies in terms of market capitalization.
To achieve these targets, our OneNAC Vision is anchored on three focus areas: Results – to deliver our promises to our shareholders through efficiency and effectiveness; Resources – to optimize the utilization of our resources while exploring business expansion through our people who strive to be "best-in-class"; and Relationships – to seamlessly work as a company and maintain collaborative partnerships with stakeholders to protect our social license to operate.
Recognized For What We Do
Last November 26, the Presidential Mineral Industry Environment Awards (PMIEA) were handed out, "bestowed to deserving mining organizations/permit holders/permitees for their outstanding levels of dedication initiatives and innovations in the pursuit of environmental protection, safety and health management and social/community development", as described in the official communication from the Mines and GeoSciences Bureau (MGB) to our Chairman.
The PMIEA is the highest award conferred by the President of the Philippines on the Philippine mining industry's best.
We are proud of the awards our operating companies received:
HINATUAN MINING CORPORATION (HMC)
PMIEA Award for Surface Mining Operations
Best Mining Forest (Metallic Mining Category)
Safest Surface Mining Operation; Safest Mining Operation
Best Surface Safety Inspector and Best Surface Miner.
TAGANITO MINING CORPORATION (TMC)
PMIEA Award for Surface Mining Operations
RIO TUBA NICKEL MINING CORPORATION (RTN)
PMIEA Selection Committee (PMIEASC) Platinum Achievement Awards for surface mining operations
PMIEASC Titanium Achievement Award in the Quarry Operations Category
The five awards received by Hinatuan represent a sweep of all awards that a surface mining operation can win; more importantly, Hinatuan winning the Presidential award in 2021 means that all four of our operating companies have now won this highest honor at least once.
There is no better testament than these to our Company's commitment to be among the best of the best mining operations in our country.
Economic and Social Contributions
How we impact the lives of our communities and our people is best exemplified by our actions as a responsible corporate citizen.
In the area of tax payments, we paid PhP7.32 billion into the national and local government coffers for 2021 alone. Our Rio Tuba operations in Palawan is consistently one of the highest taxpayers in the province, and our Taganito operations in Surigao del Norte, our largest mine, is regularly listed among the largest taxpayers in the country by the Bureau of Internal Revenue.
For social support, our SDMP projects and our CSR programs amounted to an expenditure of PhP308.9 million, including PhP36.1 million in CSR projects devoted to our Indigenous Peoples' communities.
In addition, we paid royalties to our Indigenous brothers and sisters totaling PhP184.72 million.
We directly employed 2,534 people; our labor relations have been excellent – we have existing CBA agreements with the unions at our four major operations, who were cited for the following achievements:
TMC
DOLE Safety Seal certificate
National Winner, Search for Outstanding Labor-Management Cooperation (LMC) in the Organized Category
TESDA accredited Competency Assessment Center for heavy equipment operation
RTN
DOLE Safety Seal Certification
CMC

DOLE Safety Seal Certification
DOLE Certification as a child labor free establishment for not engaging in child labor and not using products or materials produced from child labor
TESDA accredited as a Competency Assessment Center for heavy equipment operation
HMC
DOLE Safety Seal Certification
Regional Winner, Search for Outstanding LMC in the Organized Category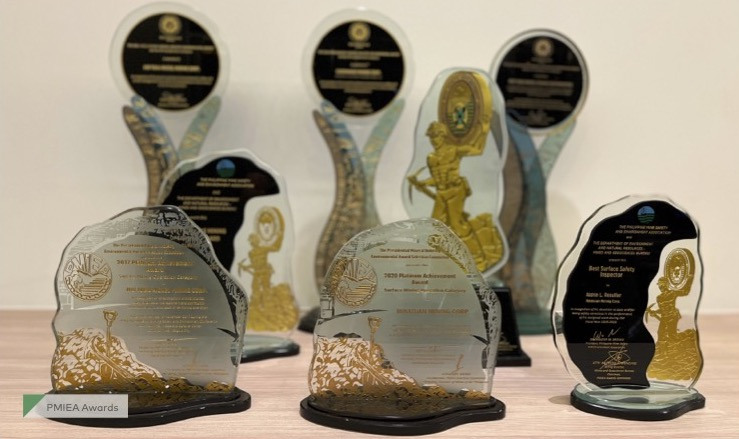 Operating Results
Our four operating subsidiaries achieved total sales of 17.9 million wet metric tons (WMT) of nickel ore, a slight decrease of 1% compared to the prior year's 18.2 million WMT.
Export of saprolite ore to our Chinese and Japanese customers increased to 9.6 million WMT, up from 9.2 million WMT in the prior year. Similarly, exports of limonite ore increased to 1.2 million WMT from 865 thousand WMT in 2020.
Our Rio Tuba and Taganito operations also sold 7.1 million WMT of low-grade limonite ore to our associate companies, Coral Bay and Taganito HPAL, respectively. This compares to 8.2 million WMT in the prior year.
With respect to prices, we averaged US$42.09 per WMT for our saprolite ore exports, a 19% increase over our US$35.30 per WMT average in the prior year. The price of our limonite exports, principally of the high iron variety, also increased to
US$27.12 per WMT as against US$20.11 per WMT.
We realized an average of US$8.36 per pound of payable nickel on our limonite sales to our two HPAL plants compared to US$6.21 per pound
in the prior year. These prices, linked to LME nickel prices, translate to US$12.11 per WMT and US$8.33 per WMT, respectively.
Our average of US$29.13 in 2021 on a combined per WMT basis is 30% higher than the prior year's US$22.46.
Consolidated revenues increased to PhP27.4 billion from PhP21.8 billion on the back of higher ore sales prices despite our lower volume.
Included in our revenues for the year are services and other activities performed by our Rio Tuba and Taganito operations to the HPAL plants of PhP797.2 million compared to PhP1.0 billion in the prior year, and sales of power from EPI and our Surigao diesel power plant of PhP507.9 million compared to PhP288.2 million in 2020.
Our attributable net income for the year is PhP7.8 billion, an increase of 92% compared to PhP4.1 billion in the prior year. Included in our income is our share of the earnings of the Coral Bay and Taganito HPAL plant corresponding to our 10% equity in each, which amounted to PhP557.9 million compared to PhP190.4 million in 2020.
Dividends
On the basis of the results for the year in review, on March 10, 2022 the Board of Directors approved a regular cash dividend of PhP0.17 and a special cash dividend of PhP0.05 per common share. The cash dividends in the total amount of PhP3.0 billion was paid on April 7, 2022 to shareholders of record as of March 24, 2022.
In the prior year, a regular cash dividend of PhP0.09 and a special cash dividend of PhP0.14 were declared by the Board of Directors on March 11, 2021. The cash dividend in the total amount of PhP3.1 billion was paid on April 8, 2021 to shareholders of record as of March 25, 2021.
Moreover, on November 4, 2021, the Board of Directors declared another special cash dividend of PhP0.22. The cash dividend in the total amount of PhP3.0 billion was paid on December 2, 2021 to shareholders of record as of November 18, 2021.
Nickel Outlook
LME nickel price ended the year strongly at almost US$29,000 per tonne from a low of about US$16,300 per tonne in March 2021. The rise
in LME nickel price was driven by the decrease in inventory in exchange warehouses (LME and Shanghai Futures Exchange, or SHFE), which reached critically low levels at the end of the year. Driving this on the demand side, nickel consumption by both the stainless steel and EV sectors was strong, on the back of stainless steel production growth of 14% and EV sales increase of more than 100% over the previous year. On the supply side, COVID-related cuts impacted global nickel production, with Indonesia, in particular, falling behind expectations.
These factors led to a deficit of about 160,000 tonnes for 2021 vis-à-vis market expectations of a surplus.
Going forward, there is little debate among industry players and analysts that the main driver of nickel demand will remain the EV sector.
According to data from Goldman Sachs (April 2022):
In 2021, EV batteries consumed around 194,000 tonnes of nickel, accounting for about 6.8% of total nickel demand (2.87M tonnes). This is on the back of EV sales of 6.2M passenger and commercial vehicles, more than double the number sold in the previous year. By 2025, EV sales are expected to further triple to 20.2M vehicles, requiring about 566,000 tonnes of nickel, and accounting for about 15.3% of nickel demand (3.69M tonnes).
As it stands, despite the massive increase in EV sales, the nickel market is expected to be slightly in deficit from 2022 to 2025 (cumulatively, about 85,000 tonnes), due to strong Class 1 and Class 2 supply growth, mostly in Indonesia.
In 2030, the EV sector alone is forecasted to consume about 1.5M tonnes of nickel. There is very little visibility as to where the incremental almost 1M tonnes of annual nickel supply will be sourced.
To incentivize investments in more HPAL plants, a sustained incentive price of at least $30,000 is needed in view of the significant capital and technical risks associated with HPAL plants.
Further bolstering nickel price prospects are the low cost of nickel relative to an EV unit (making its price relatively inelastic), the likelihood that nickel- rich batteries will continue to be the dominant EV battery type as they offer higher energy density and greater storage capacity at a lower cost, and ESG considerations, which are expected to increase nickel production costs.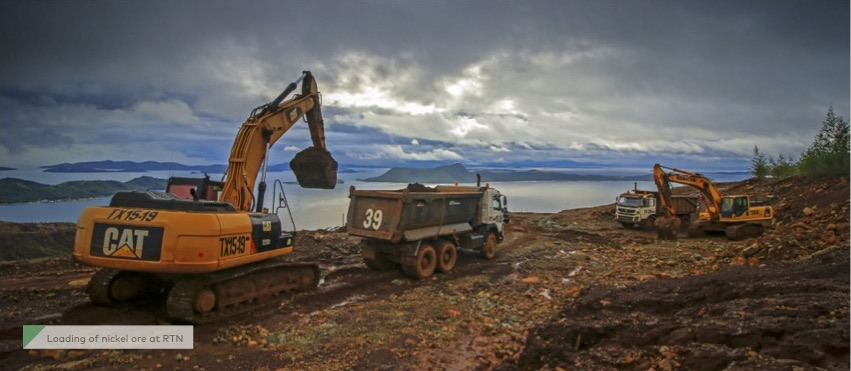 Renewable Energy
In line with the OneNAC Vision, we have increased our commitment to developing a significant renewable energy generation business through Emerging Power, Inc (EPI), an 86.29% owned subsidiary. Also underpinning this decision is what we believe is a structural transition of the Philippines towards sustainable clean energy, and our competitive track record in developing, operating and maintaining renewable energy projects.
The Subic assets currently consist of a 230Kv transmission line that can accommodate a 300MW solar plant, a 62MWp solar farm of which 38MWp was operationalized in April 2021, and a 25+ 25 year lease agreement with SBMA for 800 hectares. We started construction
of another 32MWp solar plant which should bring total capacity to 100MW by Q2 2022.
As a result, Subic in 2021 generated and sold 73,596 MWhr of power at an average tariff of PhP4.65/kWhr. The Subic operation made PhP17.06 million of net income versus a loss of PhP148.87 million the year prior. Improving economies of scale at Subic will continue to be realized as we complete the first 100MW of capacity and subsequent expansions.
On February 3, 2021, EPI successfully secured another 100MW DOE service contract for Subic. This next phase of development will begin next year.
And in November 2021, our board approved in principle a 1GW plus development pipeline, anchored by EPI's solar operations in Subic.
EPI is also developing pilot geothermal projects in Mindoro and Biliran through a finance, build, operate and transfer arrangement with Symba Renewable Energy, a developer from Iceland. These agreements are currently being executed and if successful, the pilot operations may be expanded to realize potentially 20MW in Mindoro and 50MW in Biliran.
Our Transformational Challenge
The year 2021 will be remembered in history as the year when mankind finally understood the threat posed by the Coronavirus pandemic and, through concerted effort by almost every country in the planet, began taming the virus and turning it into an endemic, one that we will have to learn to live with for some time to come.
At the same time, 2021 will be the year when mankind grasped that a new normal has dawned – one driven by a greater concern for the health and well-being not just of the global community but of the planet as well. For NAC, 2021 is the year when, taking this new normal into account, our Company chose to embark on a transformation, from being mainly focused on the mining of nickel in the most responsible way possible, to becoming a natural resources company with a new - and fast-growing - footprint in the renewable energy sector.
Central to the green economy required by an environmentally-friendly world are these two areas of operation – mining and renewable energy. NAC has chosen to become as successful in one as it has been in the other. And we are confident that we have what it takes to succeed.
Acknowledgement
Our successes in 2021 would not have been possible without the hard work and dedication of our management team, our supervisors and our rank and file. Despite a second year of tough challenges, we held together, we kept our focus, and we pulled through.
Our Directors, with their vast expertise, also provided much valued guidance throughout the year, while our shareholders were fully supportive and ever-encouraging; to them we extend our deepest appreciation.