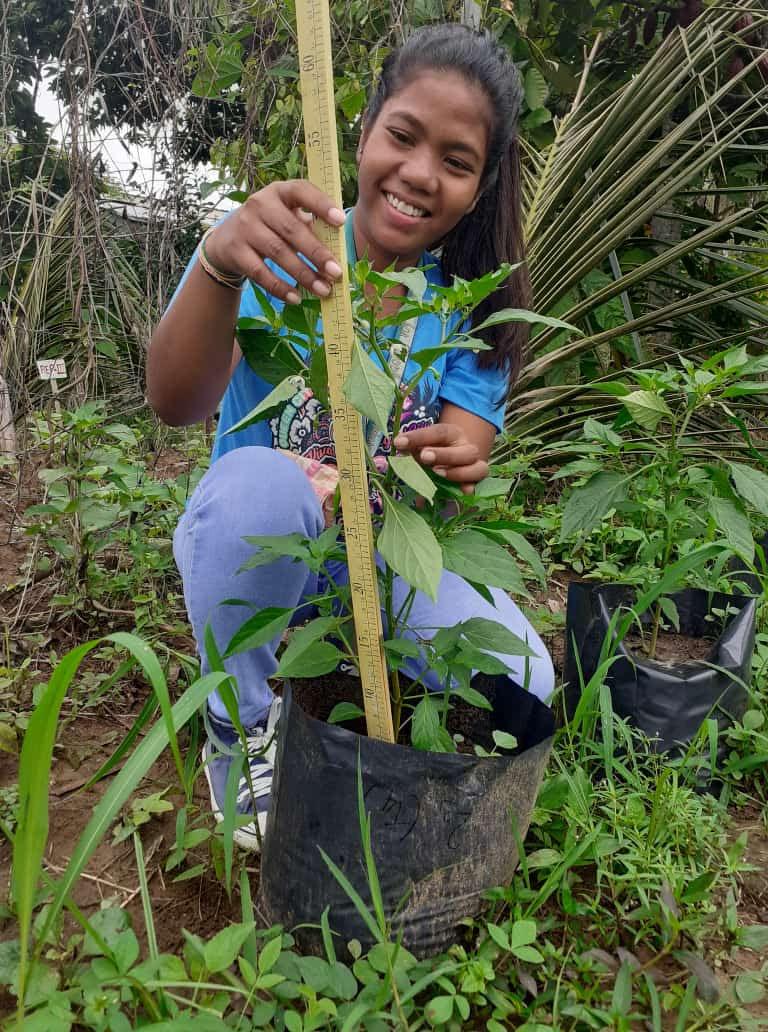 My parents are farmers, selling our fruit and vegetable harvests just to support our daily needs.
But the money that they are earning from farming is not enough to support my schooling.
Life is not easy for us Agta. We are often subjected to mistreatment. I experienced being bullied and my fellow katutubo are often deceived because they do not know how to read and count.
Because of this, my parents worked hard to send me to school. Studying did not come easy because of financial constraints until opportunity came.
After graduating from high school, I heard the news that Agta students pursuing college degrees will be sponsored by a mining corporation in Dinapigue.
So, I took the opportunity. I am very grateful that I was included in the list of scholars of Dinapigue Mining Corporation (DMC).
In a few months, I will be finishing my degree in Agriculture Engineering at Isabela State University – Echague.
I will be the first degree holder in the family and third degree holder in our tribe. This blessing and success I am going to receive is not only my success but also I dedicate it to my katribo.
I am sincerely grateful to God, DMC and to the people who are behind this blessing—Nay, Tay, Kakeng, Dada, Amay, Adeng, and friends. I will always cherish those help, trust, unending support and love that you gave me.