Being prepared and knowing the right information regarding natural disasters and hazards are vital in lessening the possible damages and loss of lives caused by calamities.
To help in the government's information dissemination campaign, the Hinatuan Mining Corporation (HMC), an affiliate of Nickel Asia Corporation (NAC), has sponsored the purchase of Reference for Emergency and Disaster (RED) preparedness handbook or more popularly known as RED books for the province of Surigao del Norte.
A total of 4,166 copies of RED Books, published by the Department of Science and Technology (DOST), were turned over by NAC-HMC to the Provincial Government of Surigao del Norte last May 4 as part of the company's Corporate Social Responsibility (CSR) program.
The donation was done in support to the H.E.A.L.S. plus Agenda (Health, Education and Environment, Agriculture and Aquaculture, Livelihood and Tourism and Social Welfare and Spiritual Renewal) programs of the province through Surigao del Norte Governor Sol F. Matugas.
The RED book has a collection of information on several natural disasters and hazards such as earthquakes, tsunamis, landslides, floods and storm surges.
Also included are the flood hazard maps of the Philippines' 18 major river basins, early warning signs and the preparations required in managing disasters.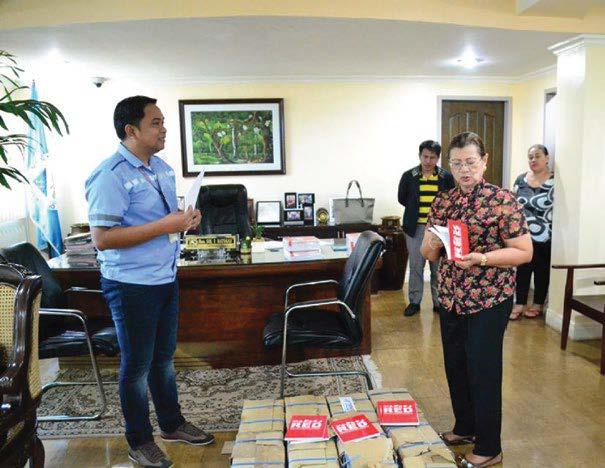 The RED book was created to provide assistance to local government units (LGUs) in planning and executing their disaster risk, management and mitigation plans.
With the help of RED books, many residents of Surigao del Norte will have better disaster preparedness management.
Moreover, the book contains informative pictures and graphics that are useful in providing information to the people for them to be more aware of the possible natural disasters and hazards that might occur in their localities.
The book also has information on different projects of DOST and emergency numbers of government agencies involved in disaster preparedness that would greatly help in disaster mitigation.
The data and information contained in the RED book are a collection of resource and learning materials from various government agencies such as DOST, Philippine Atmospheric, Geophysical and Astronomical Services Administration (PAGASA) and Philippine Institute of Volcanology and Seismology (PHIVOLCS).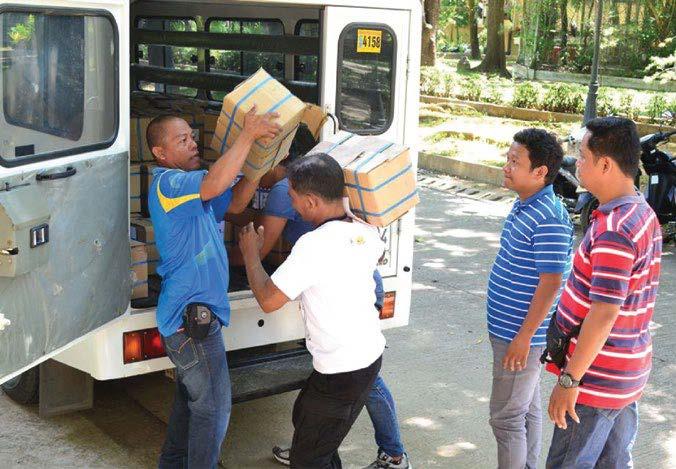 Governor Matugas said the books will be a great help to her constituents given that most of them are in islands and susceptible to several natural disasters and hazards.
"These books are high quality materials. These are not cheap, you will need to spend to obtain these books," said Governor Matugas as she expressed gratitude to NAC-HMC for its RED Books donation.
Governor Matugas further added that the RED Books should be disseminated to the different places of her province and should be used accordingly.
"I do not care if these books will be damaged as long as they are appropriately used. What I dislike is that books just accumulate dust because they are not used. It will be a waste if these books are not utilized properly because they contain valuable information," the governor said.
The governor also reiterated that aside from giving these books to barangays, schools should also have them.
By providing some of the RED books to educational institutions, Governor Matugas said it helps increase the awareness regarding disaster management and mitigation to a much larger audience.