True to its commitment to protect and conserve the environment, the Taganito Mining Corporation (TMC) orchestrated coastal clean-up along the coast of Taganito river in Barangay Taganito, Claver, Surigao del Norte last March 22.
The activity was done by TMC through its Mine Environment Protection and Enhancement Office (MEPEO) together with the Women in TMC Service (WITS), and was held in conjunction with the celebration of the World Water Day with the theme "Water and Jobs,'' spearheaded by the Department of Environment and Natural Resources (DENR).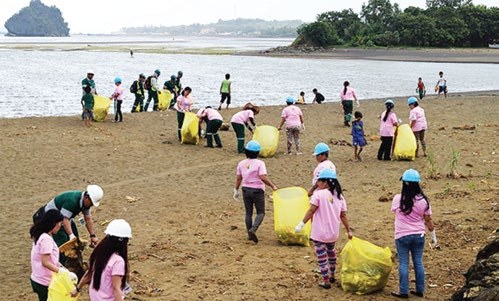 During the clean-up drive, at least 20 sacks or 400 kilos of trash were collected along the expanse of Taganito River's banks and nearby coastal area.
The collected waste was segregated and disposed at TMC's Taga-2 Landfill.
MEPEO conducts and implements activities as part of the Adopt-an-Estero/Water Body Program (AEWBP) of the DENR, with Taganito River as TMC's adopted body of water and TMC's Coastal Resource Management Program (CRMP).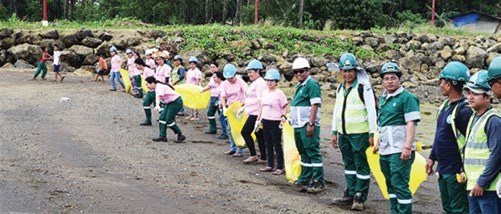 The CRMP program falls under TMC's Environmental Protection and Enhancement Program (EPEP), with the objective of protecting, maintaining, developing and managing valuable coastal ecosystem where stakeholders can benefit from.
The participation of the WITS was timely especially since the month of March is also a celebration of the Women's Month.
On the day itself the children playing in the area gamely participated in the clean-up, providing that extra good vibe that made the activity even more memorable.
Indeed, serving nature always leaves one with a sense of fulfilment and a lot of positive vibes.