In recognizing its effort to provide sufficient benefits to its employees, the government-run Pag-IBIG fund recently cited Taganito Mining Corporation (TMC) as the top employer in three categories.
TMC, an affiliate of Nickel Asia Corporation, received the plaque of recognition as Top Employer for Multi-purpose Loan Availment, Top Employer for Membership Savings Collection and Top Employer for Modified Pag-IBIG II.
These were conferred during the Pag-IBIG Fund Coordinators' Club Assembly of Surigao Branch on December 7, 2018 at Robinson's Place, Butuan City.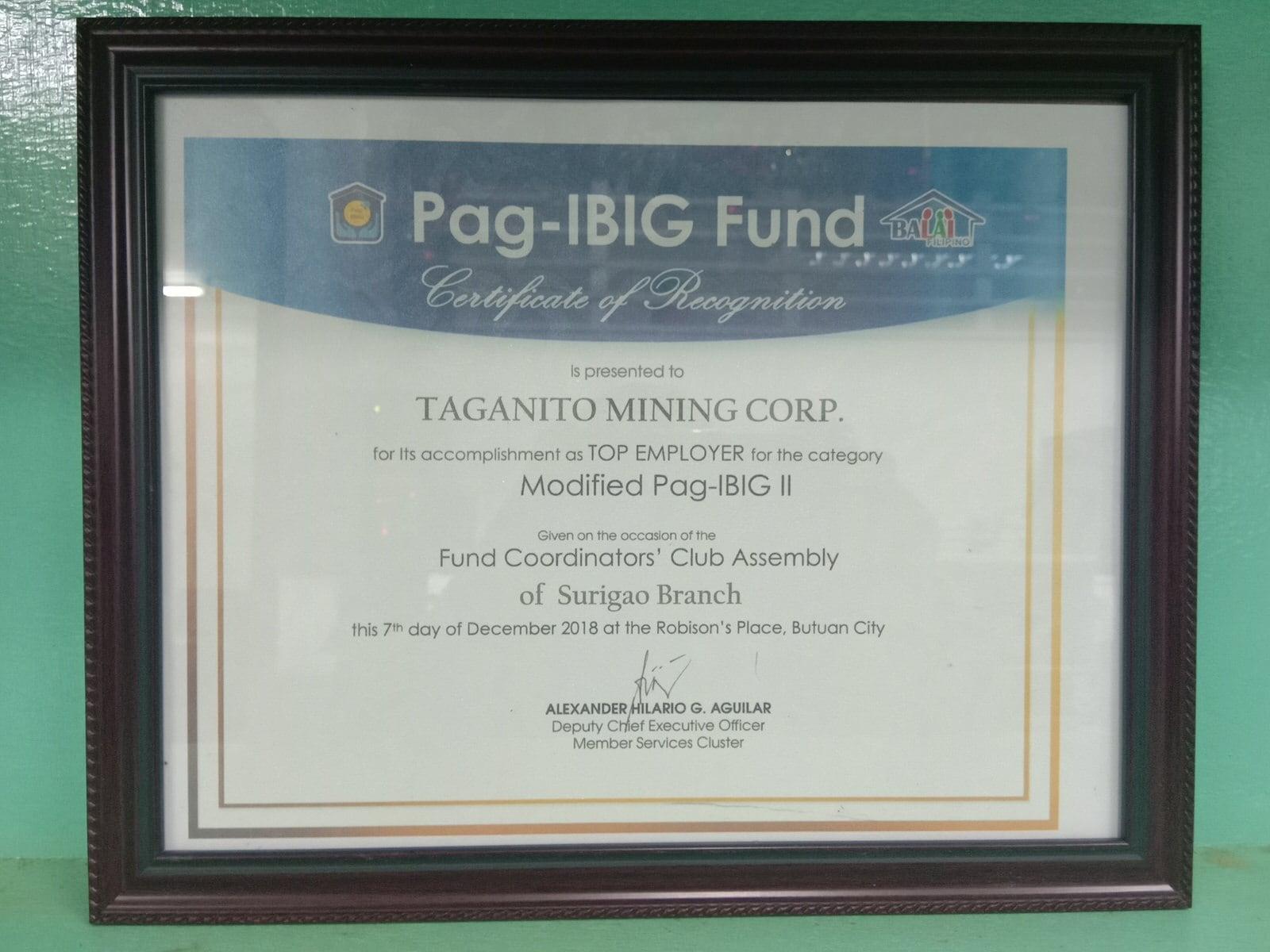 The recognition is for employers who have supported the Pag-IBIG Fund campaign to make its programs and the corresponding benefits accessible to all members.
The Fund Coordinators' Club is a group of company representatives whose main purpose is to serve as a link between the Fund and the members that it serves.
TMC Human Resources Officer Elena Torrecampo received the awards on behalf of the company and expressed gratitude for such recognition.
"TMC has always been taking care of its employees by providing ample benefits," she said as she assured everyone of the company's dedication to its commitment to look after the welfare of its employees.