About 65 farmers benefited from the livelihood program that was initiated by Cagdianao Mining Corporation (CMC), a subsidiary company of Nickel Asia Corporation since 2015 up to present.
One of the company's commitments is to uplift the quality of life of the host and neighboring communities where it operates.
Access of farm to market road, providing sustainable livelihood programs and ensuring food security for the mining communities as company's envisioned before and after mining operations.
Cabiton-an Farmers Association has received the rice mill, garage building, and nursery building from the CMC's fund for its Social Development and Management Program under Livelihood component on April 29, 2019 held at Sitio Cabiton-an, Barangay Legaspi, Cagdianao, Province of Dinagat Islands.
A total of P993,000 was spent for the project consisting of P235,000 for the Garage Building, P400,000 for the Nursery Building and P365,000 for the Rice Mill.
The Cabiton-an Farmers Association started its group in the year 2015, was formed through a focus group discussion encouraging the farmers' to evaluate, plan and design intervention. The group then jumpstarted a small merchandise to sell fertilizers and seeds.
"CMC's commitment is to protect environment from the start and end of mine life, it is also our desire to provide access road as farm to market road. We need to start in little way then eventually this will make income that provides sustainability," said Salvador C. Cabauatan, CMC Administrative Group Manager.
He added: "It is our great opportunity to impart programs and assistance for the development of the barangays and make a sustainable livelihood for better future. It is more important also to remind our young ones and help nurture because this is one way of proper upbringing of values."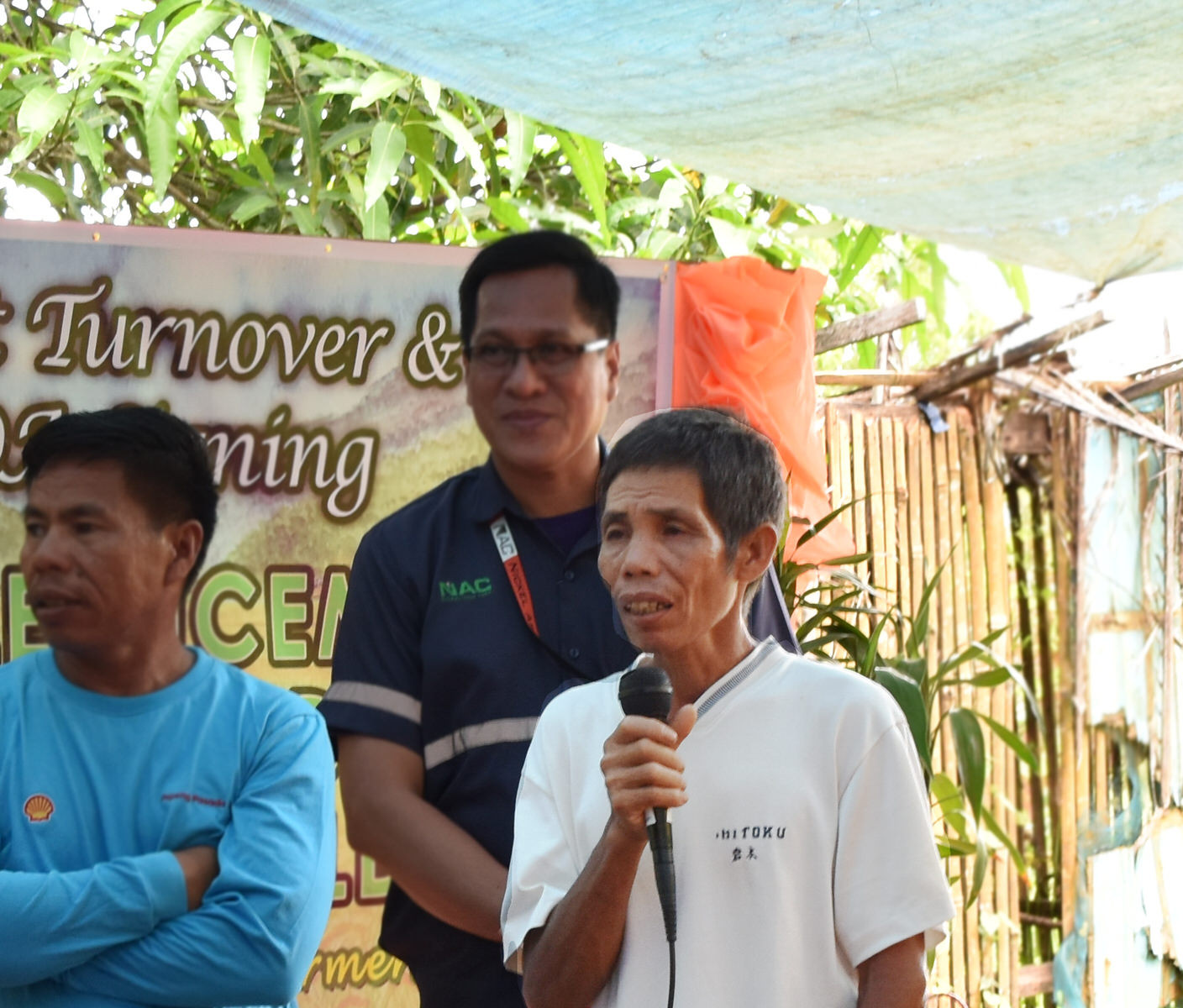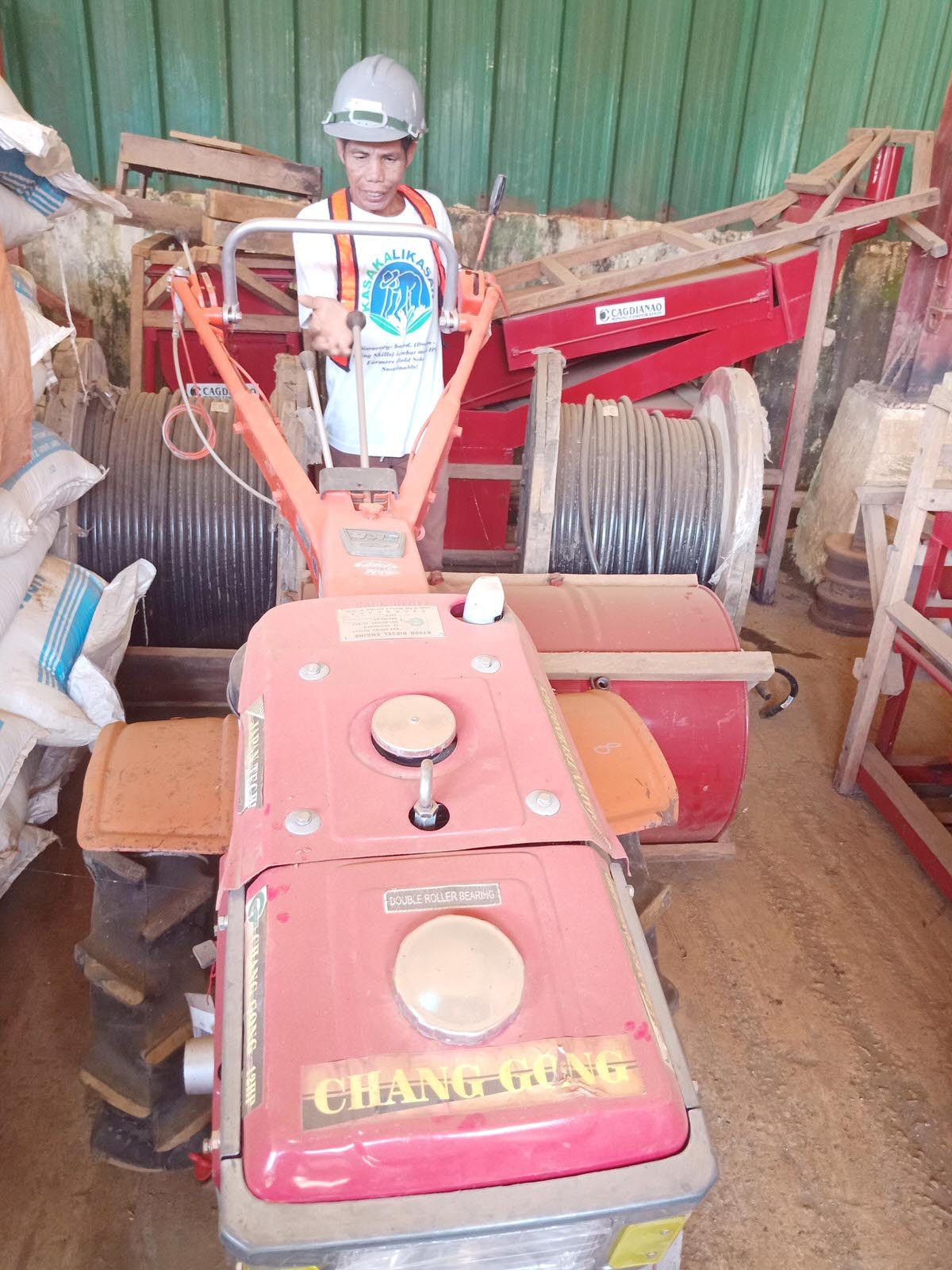 Rudilyn Velasco, CMC Community Relations Manager finally turned over the project to farmers' association, with high hopes and prayer that it will sustain and maintain to sustain their needs and in the future.
"I hope that all farmers has a sense of responsibility and sense of ownership for this project," Velasco said.
She also reminded that the mine life is limited and we shall uplift the lives of the host and neighboring communities.
"We from the CMC would formally turn over the rice mill, garage building and nursery building to sustain livelihood program to the Cabiton-an Farmers Association," said Velasco as she formally announced the turnover of the project to farmers.
"I am very thankful for the opportunity and for this big project that will enable us to generate income, we will strive to sustain and maintain this project with the help of my co-famers and the barangay officials for the development of our community," said Procerfino Escaner, president of Cabiton-an Farmers Association.
Fr. Eddie Dumanig, parish priest of Cagdianao officiated the blessings of the said buildings and mobile rice mill.
"I pray that this building will be blessed with the guidance and knowledge of the Lord so that everyone will work together and will provide the needs of the people," said Fr. Dumanig.
A Memorandum of Agreement was executed right after the mass and blessings as represented by the Barangay Chairman, Honorable Wenefredo Alonsagay, Farmers Association, Mr. Procerfino Escaner and witnessed by the CMC management in the presence of Cabauatan and Velasco.
Mobile rice mill will be of great help to farmers to easily crush rice grain into white rice suitable for daily consumption.
It also saves money and time because they will not need to go to neighboring town just to process the grains. Farmers long-time dream has finally come to end.