Stressing that mining can be a catalyst for social change, pushing, but have been ardently practicing responsible mining aimed at protecting the environment and driving economic development.
NAC President and Chief Executive Officer (CEO) Gerard Brimo said the company is willing to face tougher scrutiny "to weed out bad miners from responsible miners."
"Mining can be responsible and can be a catalyst for change in a society. It does not only provide livelihood for residents but also allows them to have all-inclusive growth," said Brimo.
Brimo made the statement in response to the pronouncements of the Duterte administration that it is fully pushing for responsible mining.
"Responsible mining plays a key role in the Philippines. The key word here is responsible. And our President has made his position very clear: 'You have to do it right. If you cannot do it right, then get out of mining'," presidential spokesperson Ernie Abella was quoted as saying.
Brimo said NAC was not alarmed by the position of President Duterte adding that the company and its affiliates have been long practicing and applying responsible mining standards to ensure that the environment is protected.
He said NAC considers its environmental responsibilities as vital corporate commitments and fully cooperates with the government's objectives of ensuring that the principles of sustainable development and responsible Mining ultimately work for the future of the Filipino people.
With the strict adherence to these responsible mining standards, Brimo expressed belief that most negative social and environmental impacts could be prevented.
All NAC OpCos: ISO 14001 Certified
Even before Gina Lopez was appointed chief of the Department of Environment and Natural Resources (DENR), all operating compa- nies of Nickel Asia were recommended by international certify- ing body, TÜV Rheinland, for the issuance of an ISO 14001 - Environmental Management Systems (EMS) certification.
These companies were Rio Tuba Nickel Mining Corporation (RTNMC), Hinatuan Mining Corporation (HMC), Cagdianao Mining Corporation (CMC), and Taganito Mining Corporation (TMC).
"The organization has established and maintains an effective system to ensure compliance with its policy and objectives. The audit team confirms in line with the audit targets that the organization's management system complies with, adequately maintains and implements the requirements of the standards," TÜV Rheinland said in its recommendation.
It added: "The audit team therefore recommends, provides the effectiveness of corrections and/or corrective actions addressing the identified nonconformities has been verified."
The ISO 14001 is an internationally agreed standard that specifies the requirements for an EMS in order for an organization to develop and implement a policy and objectives to enhance its environmental performance.
An EMS is a systemic approach to handling environ- mental issues within an organization.
According to the International Organization for Standardization (ISO), this standard is used by the organization seeking to manage its environmental responsibilities in a systematic manner that contributes to the environmental pillar of sustain- ability.
Lopez had said mining companies must secure an ISO certification particularly ISO 14001 for them to be classified responsible miners.
"ISO 14001 is one way of saying responsible mining," Lopez said in her first press conference after the department was turnover to her by the former Secretary Ramon Paje.
The process for the ISO certification was mandated by NAC in compliance to the Administrative Order 2015-07 issued by the DENR last year.
The DENR's order requires all holders of valid mineral agreements (MAs) and Financial or Technical Assistance Agreement (FTAAs) engaged in metallic operations to secure ISO 14001 Certification within one year from the date of the order. The DAO was issued on April 30, 2015 and signed on May 15, 2015.
It also institutionalizes an EMS to ensure the adherence of local mining operations to international standards.
Even before the issuance of the DENR directive, all companies under NAC have already been committed to establishing for themselves EMS and Responsible Mining advocacy.
Failure to secure or maintain the ISO 14001 certification will lead to suspension of the environmental compliance certificate (ECC) and non-issuance of ore transport permit (OTP).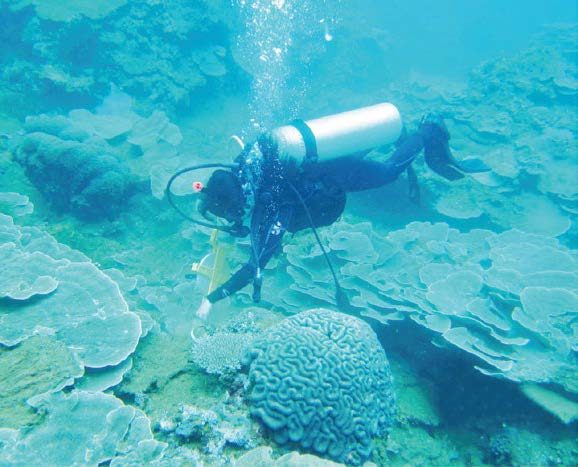 Law abider
As a responsible miner, Brimo said NAC, the country's largest producer of lateritic nickel ore, and is one of the largest in the world, is guided by clear and stringent parameters set forth by national and local laws.
These laws have been rigidly implemented by national, regional and local agencies such as the DENR, the Mines and Geosciences Bureau (MGB), the Environment Management Bureau (EMB), the Protected Areas and Wildlife Bureau (PAWB), and the local government units (LGUs).
He pointed out that all NAC operating companies (OpCos) abide by commitments stipulated in their Environmental Compliance Certificate (ECC) and specified in their approved Contractor's Plan of Mining Operation.
He added that all NAC companies and subsidiaries have demonstrated compliance and adherence to all the rules and requirements, including the following:
Republic Act No. 7942 (Philippine Mining Act of 1995)
Section 69 – requires an annual Environmental Protection and Enhancement Plan for the rehabilitation, regeneration, revegetation, and reforestation of mineralized areas, slope stabilization of mined-out areas, aquaculture, watershed development and water conservation, and socio-economic development
Section 71 - requires Mine Rehabilitation for mined-out areas to the condition of environmental safety, and the creation of a Mine Rehabilitation Fund
CDAO 2010-21 (Consolidated DENR Administrative Order for IRR of RA No. 7942)
Section171–requires an Annual Environmental Protection and Enhancement Program (based on the approved EPEP)
Section 173 – requires the organization of a Mine Environmental Protection and Enhancement Office (MEPEO) to be incorporated into the organization structure
Section 185 – deputizes the Multipartite Monitoring Team (MMT) to serve as monitoring arm, with the team composed of representatives from DENR Regional Office, Department Regional Office, EMB Regional Office, Contractor/Permit Holder, affected community (ies), affected Indigenous Cultural Community (ies), and environmental NGO
Section 187 – requires a Final Mine Rehabilitation/De- commissioning Plan, including financial requirements up to post decommissioning
Executive Order No. 26 (National Greening Program)
Mandatory reforestation activities outside of mining contract/permit/lease tenement areas
Republic Act 9003 (Ecological Solid Waste Management Program)
Requires waste segregation, promotes recycling and sets guidelines for Materials Recovery Facility
Republic Act No. 6969 and DENR Administrative Order 2013-22
Guidelines on proper handling and monitoring of toxic and hazardous waste materials
Rehabilitating mined-out sites How does NAC rehabilitate mined-out sites?
NAC regularly conducts on-site environmental assessment to ensure that all its subsidiaries are strictly implementing progressive rehabilitation within the standards set by regulatory agencies.
The progressive rehabilitation process begins with re-contour- ing, backfilling and leveling the land.
After this, the area is covered with top soil and other soil amelioration strategies to provide fertile ground for planting.
The companies follow the "Sequential Planting Method", wherein they first plant fast growing species, then they are provided with a vegetative cover within 12 to 18 months to enable planting of other species.
And by using large planting materials with this method, they have produced a high growth rate and more than 90 percent survival rate.
The wisdom in this method is that by creating a biodiversity area with varied species of vegetation, including native fruit bearing trees, the reforested area will eventually be a source of food for a variety of wildlife species.
In turn, this restarts the cycle of regeneration. The rehabilitation effort is managed by the companies' expert foresters with the help from indigenous peoples from the locality.
They have demonstrated that a totally mined out area can be significantly revegetated in just 12 to 18 months.
The end result is a sustainably managed forest potentially better than the stunted vegetation with mineralized soil.
Also, each mine site has created its decommissioning/ closure plan, which are up for approval by government regulators.
The closure plan includes the process in which mined-out areas will be rehabilitated and monitored, until the rehabilitation criteria set by regulators are successfully satisfied.
The program for final rehabilitation and decommissioning includes social package which specify livelihood components for the host communities and the affected employees of the companies.
In line with this regulatory framework, NAC companies and subsidiaries implement environmental management measures based on best practices in mining industry.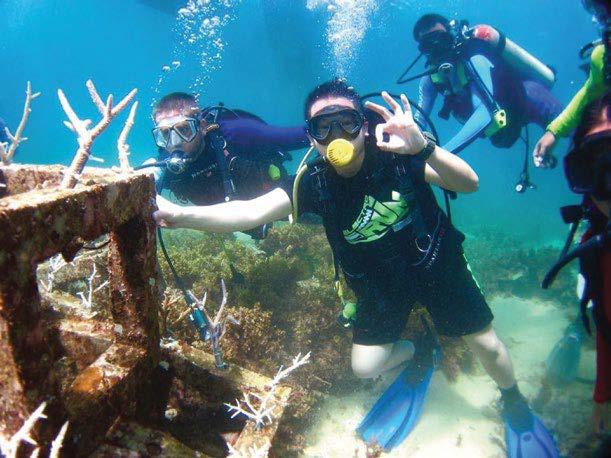 Managing environmental impacts
To manage environmental impacts, NAC's subsidiaries have an Environmental Protection and Enhancement Program (EPEP).
This refers to the comprehensive and strategic environmental management plan for the life of mining projects to achieve the environmental management objectives, criteria and commitments including protection and rehabilitation of the affected environment.
All NAC companies and subsidiaries also comply with monitoring and reporting guidelines specified by the MGB and the EMB.
All companies submit monthly, quarterly and annual updates on EPEP progress, energy consumption, hazardous waste management, air and water quality self-monitoring results.
Activities undertaken through the Annual Environmental Protection and Enhancement Program (AEPEP) include: rehabilitation of mine disturbed areas, reforestation, construction and/or maintenance of environmental facilities, solid waste management, hazardous waste management, air quality monitoring and water quality monitoring, and preservation of downstream water quality.
Does Mining harm the environment?
Brimo also dispelled the sentiments of anti-mining groups that mining harms the environment.
He cited the case of RTNMC, which began its operation in Rio Tuba, in Bataraza town at the southernmost tip of the island of Palawan in 1977.
Of the total 1.4 million hectares of land mass in Palawan, Brimo said only less than one percent, or 1,557 hectares, are devoted to mining and these are "not agricultural land."
Brimo said NAC was able to convert post-mining land into land that is able to grow crops and trees adding that the "environment is now a lot better than the pre-mining state due to improved soil."
Dr. Bibiano Ranes, RTNMC's mining rehabilitation and reforestation area unit head, supported Brimo's claim saying that they are successful in converting post-mining land into agricultural land.
He said RTNMC was able to convert a 25-hectare mined out area into a sprawling agricultural area that grows various plants and crops.