This story is about a girl from a mining town who tried her very best to attain her dream—to compete in Miss Universe Philippines, the most prestigious beauty tilt in the country.
A girl with so much talent, heart and beauty, Carissa Rozil M. Quiza grew up in Hayanggabon, Claver, Surigao del Norte, one of the host communities of Taganito Mining Corporation (TMC). Carissa is the loving daugter of Roberto Quiza and Ziel Manasan.
Aside from being a beauty queen, she is also a hard-working college student at Surigao State College of Technology – Surigao Campus where she is taking up Bachelor of Science in Secondary Education.
Carissa is also one of the recipients of the college financial assistance scholarship program under Social Development and Management Program (SDMP) of TMC, a subsidiary of Nickel Asia Corporation (NAC).
Her advocacy is to promote access to inclusive education for the indigenous community, a mission that parallels that of TMC, who stood alongside her on her Miss Universe Philippines journey.
Miss Universe Journey
It was Sunday morning during the Panaghiusa Festival Queen 2019 held at Claver, Surigao del Norte, when Carissa received a message from one of the organizers that she qualified for the Miss Universe Philippines 2020.
"At first, I was hesitant. I was in doubt. And I just can't believe that that day would finally come and happen," quips Carissa.
She can still remember back when she was a beginner in the pageant industry, from her first pageant last 2014 until the recent years, she said to herself, "one day, I will reach the Miss Universe stage."
From that very day, Carissa said "I literally cried and thanked God for this blessing in disguise, which is having a chance to compete in a national competition like Miss Universe Philippines."
She then flew to Manila for the final screening and it was the last day to complete the set of official candidates.
She went to screening of documents, final interview with the directors and creative team of the organization and medical examination.
"On that day, I prayed hard to pass all the stages of the screening and be one of the official candidates," she said.
The whole screening process went well and she successfully passed the screening. On the next day, she attended the MUPH press conference with a grateful heart and from that day forward her journey in Miss Universe began.
"I admit, it wasn't a smooth-sailing journey. With the veracity that I am still a student and I have many responsibilities at school, joining national competition proved very challenging. However, the support I got from the school encouraged me and gave me a strong support system on this incredible journey," she said.
Unfortunately, the COVID-19 disease emerged that caused many challenges and adjustments.
"Honestly, it was very difficult to be in the competition while there is a pandemic. However, I was truly grateful to the organization for not making it too hard for us and mostly for initiating ideas how we can be of help to the people affected by the pandemic," she said.
She added: "I was able to conduct children and community outreach program which aims to empower the lives of these people through my advocacy which is inclusive and alternative education for the indigenous community. Indeed, it's very fulfilling to help our fellowmen even in the simplest way of giving.'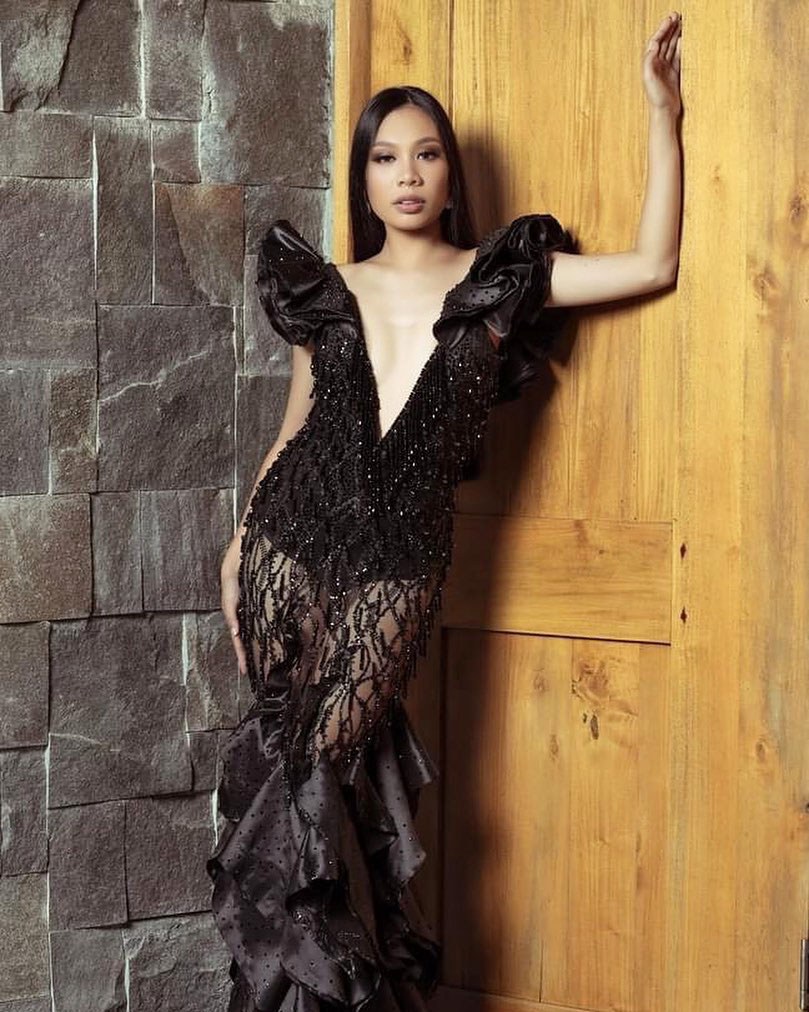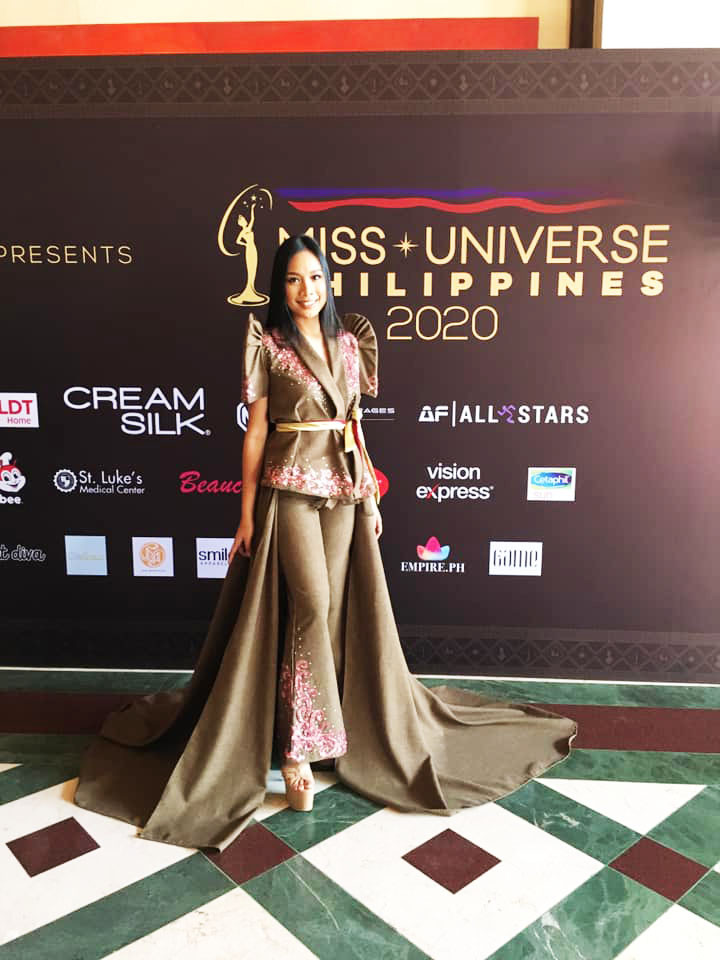 Along her journey in Miss Universe Philippines, she encountered many circumstances which made her feel and think of quitting. She was emotionally exhausted and even came to a point where she had to decide whether to continue or stop.
Sadly, Carissa suffered from financial problems due to the pandemic.
But TMC was quick to extend a hand and provided financial support that enabled her to keep going and continue with the competition.
"I was moved and eventually motivated to pursue my dreams. Words are not enough to express my heartfelt gratitude to TMC and other stakeholders for allowing me to discover more about myself while I am in the journey of reaching my dreams and full potentials," she said.
She added: "More than the financial support that I received, is your heart and generosity that keeps me going all throughout my journey to Miss Universe Philippines. Thank you TMC, and I owe this victory & once and a lifetime opportunity to you! I am truly grateful for the support that TMC, and other stakeholders gave me and for turning my dreams into reality."
Despite the limitations of having the Miss Universe Philippines during the pandemic, the candidates successfully made it and show the universe how phenomenal they are.
As they also continued through the process of the competition, the candidates and the production team responsibly followed the health and safety protocols to mitigate the impact of the COVID19 disease.
"I'm thankful for that organization for ensuring our safety during the whole show," she said.
Carissa couldn't put everything in words to explain her whole amazing journey saying that the
competition taught her so many lessons in life and one of it is that a true queen is someone who wears a crown not in the head, but in the heart.
"And in pageantry, apart from the crown, the real treasure comes with the friendship you find and keep together. Through Miss Universe PH, I have finally become that woman I dreamed to be, a strong empowered and phenomenal Filipina," she added.
Carissa's journey to Miss Universe Philippines has been her greatest breakthrough. Indeed, a wonderful plot twist in her two decades of existence.